23 Major Crimes of the International Zionist Criminal Syndicate (IZCS) Against America (from "YOU are THE ENEMY" by Preston James, Ph.D.)
23 Major Crimes of the International Zionist Crime Syndicate (IZCS) Against America
What does the International Zionist Crime Syndicate (IZCS) run out of the City of London through its main Cutouts Israel and the hijacked USG attain? Obviously the IZCS's unlimited funds and the fact it owns and/or controls almost every member of Congress and most USG officials and Judges, means that the ICS has been able to determine USG Policy.
It can do this because it owns and/or controls all USG top Policy-Makers, most of whom just happen to be outside of the visible USG and within the Secret Shadow Government (SSG).
Obviously the crimes of the IZCS and their espionage fronts like AIPAC, the ADL, SPLC and the like against the American Republic are far worse than the Rosenbergs.
Listed below are some of the IZCS crimes against America:
1. The NSA and all American Intel has been completely hijacked by the IZCS and all NSA intel data goes directly to Israeli Defense Contractors and Israeli communication Corporations that process all American phone calls and data transmissions. This means that the Five Eyes International Intel System is really a Six Eyes System controlled by Israeli Intel entities and proprietaries.
Thus, America has no real Intel, and Israeli Intel has control over all American politicians, judges and officials by use of this Intel for human compromise, blackmail and sophisticated mind-kontrol operations. Any time factions within American Intel agencies (there are 37 and growing) form opposition to the IZCS, this is readily discovered through Israeli Intel intercepts of NSA raw Intel and actions to neutralize such efforts are quickly deployed–whatever is required.
The conclusion here is that America no longer has any real Intel of its own–none at all–it is all compromised and hijacked by Israeli and City of London Cutouts and contractors.
2. Because the IZCS has hijacked all American Intel directly from NSA feeds, the IZCS has a long history of stealing American intellectual property and providing it to their corporations. The IZCS can also hijack American corporate bids and defeat them repeatedly until many companies go out of business.
3. The IZCS has compromised almost every single member of Congress, US Supreme Court Judges, most Federal, and almost every single USG official and American Intel Director.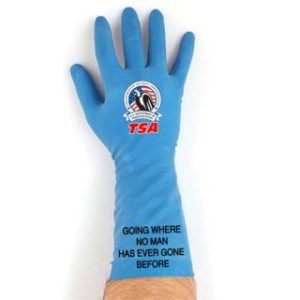 4. The IZCS's new DHS is a zionist terrorist front, a new Internal American Army that has been deployed against YOU as their NEW ENEMY. The IZCS has created and deployed DHS as the New American Stasi and a New American Neo-Bolshevik Red Cheka. It is controlled by an Israeli-American dual citizen who made millions of USD from selling unshielded X-ray machines to the TSA, which is creating numerous cancer clusters among TSA officers.
5. The principal goal of the IZCS in America is to deploy DHS to tyrannize and degrade Americans and then eventually to start a live "shoot to kill" war against ordinary Americans who organize to take their government back and restore the American Constitutional Republic. This tyranny by DHS is planned to culminate in serial mass-murder of up to 80% of Americans–one way or another.
6. The IZCS has set up and deployed AIPAC, the ADL, the SPLC and others to serve as agents of espionage inside America, to work to destroy its institutions of government, dirty up Americans and to destroy the American Family, America's language borders and culture and to destroy Christianity and Deism in general.
7. The IZCS has hijacked top factions in the CIA, DEA and other American Intel and uses them to traffick illegal narcotics and drugs into America to raise money for deep-cover covert ops.
8. The IZCS has compromised almost every major Urban and Suburban police Department, coercing them to sign secret transfer of jurisdiction agreements giving the Feds, DHS and the Fusion Centers complete jurisdiction in any matter they choose. In return, they are bribed with "stolen" war materials, machine guns, rounds, armored cars and, even in some cases, grenade launchers.
9. The IZCS has stolen numerous loads of nuclear materials from US DOD contractors and refiners for their Dimona Plant and nuclear storage center.
10. The IZCS has used NSA-provided intel to murder hundreds of witnesses to their crimes and federal Whistle-blowers. The rest that they don't murder are watched and often become victims of targeted harassments, placed on DHS and Fusion Center "Terror Watch Lists", "No-Fly" Lists and "No work lists". Take the example of Ronald Reagan's Secret Agent, the Great American Hero Lee Wanta who was instrumental in "bringing down" the evil Soviet Union. Lee Wanta has been wrongfully imprisoned, tortured, and endures ongoing harassment for his heroic and impressive service to all Americans.
Or consider Mark Novitsky, another Great American Hero who refused to do wrong and coverup crimes while working for an NSA contractor. Novitsky continues to be harassed daily by advanced psychotronic and other means, cannot obtain any employment because he is on a DHS secret "no-work" list and any potential employer he aplies with is paid a visit by a DHS officer which lies to the potential employer and tells them Novitsky is a "national security risk" and a "suspected domestic terrorist". With visits like this to enforce no-work lists, employers are usually shown a national security letter which threatens ten years in a Federal Prison and a $10,000 USD fine if they ever tell anyone of the visit or why the applicant could not be hired. Both of these American Heroes have paid a terrible price for obeying the law and for putting the welfare of the American People first. This harassment of Novitsky has been going on for 12 years and it is disgusting and criminal too with DHS committing serial felonies against Novitsky and yet getting away with it because of the phony War on Terror. By the way there are witnesses to Novitsky's harassment and he does not exaggerate any of his reports of this harassment.he is releasing more and more facts about the crimes of the entities he works for so stay tuned. You will be surprised how much he knows. I know I was when I found out.
Lee Wanta should have gotten the Congressional Medal of Freedom for his gallant service for America and a ticker-tape parade in NYC after the fall of the Iron Curtain. Instead he was wrongly jailed on phony charges like over 1,000 CIA agents and operatives to shut them up and keep them from fingering Bush 1 in any drug trials over Mena and the Iran Contra drug trafficking scandal.
11. The IZCS has hijacked the America Monetary Production and Distribution System and transformed Americans into debt-slaves, drastically reduced the Middle Class and the standard of living, and done this by massive asset-stripping of American wealth and prosperity.
12. The IZCS has used its Cutouts to debase American culture, take the God of our Founding Fathers out of the schools and institutions where they had certain Bible verses and phrases etched in stone, destroy traditional male and female sex roles, destroy the family, promote sexual perversion, promote promiscuity and sexual irresponsibility and addiction, promote diversity and political correctness and illegal immigration and multi-culturalism.
13. The IZCS has completely compromised all of the Major Mass media, transforming it into a propaganda dispenser for the USG and the Central Banksters which are completely under their control. Thus the Major media is now the Controlled Major Mass Media (CMMM).
14. The IZCS has hijacked American seed companies and most major food processors and is in the process of deploying sophisticated GMO's which will, over time, radically increase the death rate of Americans.
15. The IZCS has hijacked Big Pharma and Big medicine and has used it to deploy vaccines containing monkey viruses like SV40 and numerous harmful adjuvants like squalene and aluminum or formaldehyde, as well as so-called preservatives like ethyl mercury.
16. The IZCS has hijacked many large Insurance Companies and used them for its own designated purposes.
17. The IZCS has deployed contract aircraft through their hijacked intel groups like the CIA that are spraying toxic weather and eugenic substances in the atmosphere. They have also been able to covertly add these toxic substances to ordinary jet fuel.
Numerous samples of these substances have been collected by researchers and scientists who have had them analyzed. What they found were toxic levels of nano-particulized aluminum, barium slats, Hemophilus Influenza, red blood cells, white blood cells, toxic molds, and other strange fiber like substances and compounds.
18. The IZCS has used its vast criminal networks and resources to launder its drug money by buying up large real estate entities and banks and is able to finance almost every new major corporate building with laundered drug money.
19. The IZCS has used a great deal of its money from illegal drug trafficking to build deep underground military bases (DUMBS). Some of these bases are claimed by top insiders to be joint ventures with alien entities and have special genetic labs involved in the development of alien ET/human hybrids.
20. The IZCS is the world's top Mind-kontroller. It has used hijacked American Intel and its defense contractors to develop and deploy advanced high technology for psychotronic, direct brain entrainment and sound-based subliminal mind-kontrol.
21. Israel used advanced mind-kontrol on those who accept its all-paid junkets. Visitors end up drinking their special Kool-aide and are hit with sophisticated psychotronics, becoming significantly mind-kontrolled to operate as functional zionists without even being aware of it.
22. The IZCS has created what they call the federal family. They have done this by creating Fusion Centers, the DHS, the TSA and numerous armed (previously unarmed) agencies like the Department of Education. Unduly large salaries and extremely liberal benefits have been provided, as well as a special anointing with authoritarian powers to kill with very little accountability if any, due to the War on Terror.
Many of these federal Family folks have been mind-kontrolled by shoulder-held constant on pulsed beam microwave radios and other highly advanced psychotronics, which increases their tendencies to tyrannize and become violent with the public and minimizes their ability to control violent impulses which may crop up.
23. The IZCS has militarized local police departments and many Sheriff's departments. Their ADL provides most of the police training and drives a hard line against any public dissent, describing it as "domestic terrorism". It controls what the Fusion Centers and DHS put out as war propaganda which labels the public as "Domestic Terrorists".
Here is the first part of one of their confidential lists of Domestic Terrorists or Suspected Domestic Terrorists: Catholics, Evangelical Christians, Veterans, Libertarians, Constitutionalists, Tax protestors, Gun owners…..These reports of course are pure ADL propaganda lies and complete smear jobs, all intended to provoke police and Federal Family officers to tyrannize and easily become violent with innocent ordinary Americans or anyone who decides to peacefully protest, an American Constitutional Right.
Remember that the operational goal of the top Policy-Makers who are tools of the IZCS is to provoke a full scale shooting war between ordinary Americans and their police and Federal family Members such as DHS.
Conclusion: The IZCS has hijacked America and has deployed numerous weapons against it now culminating in a phony, staged War on Terror, and if you are an American or live in America, one way or another YOU will soon become THEIR NEW ENEMY. Yes, from here on out if you live in America, you are the designated enemy of the USG and its agents of war DHS, the TSA, FEMA, the Alphabets and the US Military in this new War On Terror (which is a war against the American people who are not in the "federal Family").
If you are a member of the federal family, it is suggested that you read and study up on the Night of the Longknives (Operation Hummingbird) and the various purges under Lenin, Stalin and Mao. Maybe you should reconsider the oath you took to UPHOLD the US Constitution from ALL ENEMIES, FOREIGN and DOMESTIC.
Now for some good news about all this. Despite how bleak this all seems it is far from hopeless and American are beginning to wake up in mass. This is due to the worldwide Internet and the massive dissemination and diffusion of the alternative news. Once facts are published they sink into the hearts of "we the people" with a certain resonance that makes them take hold.
It's almost instinctive how truth sticks like glue in people hearts and minds and spreads like wildfire all around the Earth. At least 1% of the American population has woken up. Some estimates are 11%. Proof of this is the massive first time gun buyers, the massive sales of high powered handguns, rifles and 12 gauge shotguns and massive ammo sales.
Guns and ammo have literally been flying off the shelves the last several years and there have been serious ammo shortages due to the massive DHS and USG stockpiling of 40 Caliber Hollow Pints and M-16 ammo rounds.